Tortoise Energy Infrastructure Corp
Tortoise Energy Infrastructure Corp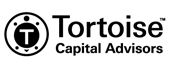 Investment strategy  
As of January 2016
TYG's investment approach emphasizes total return potential through current income and growth, low volatility and downside risk minimization. TYG invests primarily in long-haul pipeline MLPs and gathering & processing MLPs. Long-haul pipeline MLPs transport natural gas, NGLs, crude oil or refined petroleum products through interstate and intrastate pipelines. Gathering & processing
MLPs gather and process natural gas as well as provide transportation, fractionation and storage of NGLs.
Under normal circumstances, TYG invests at least 90% of its total assets (including assets obtained through leverage) in securities of energy infrastructure companies and at least 70% of its total assets in equity securities of MLPs. The fund may invest up to 30% of its total assets in restricted securities, primarily through direct placements. The fund may invest up to 25% of its total assets in debt securities, including those rated below investment grade. The fund will
not invest more than 10% of its total assets in a single issuer or engage in short sales. These investment restrictions described above apply at the time of purchase, and the fund will not be required to reduce a position due solely to market value fluctuations.
TYG seeks to utilize leverage when it perceives a net positive total return opportunity for stockholders. TYG targets a moderate amount of leverage up to 25% of total assets, with mostly fixed rates and laddered due dates.
For more information about the fund please visit:
Tortoise Energy Infrastructure Corp. (NYSE:TYG)