Tortoise Energy Independence Fund, Inc.
Tortoise Energy Independence Fund, Inc.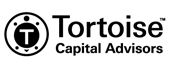 Investment strategy  
As of January 2016
NDP targets North American oil and gas production companies with substantial acreage interests, production volume growth potential over many years, high quality, financially disciplined management teams, and total return potential through a combination of current income and capital appreciation. To a lesser extent, NDP invests in companies that provide associated transportation, processing, storage, servicing and equipment.
Under normal circumstances, NDP invests at least 80% of its total assets (including assets obtained through leverage) in equity securities of North American energy companies, including at least 70% in upstream energy companies. The fund may invest up to 35% of its total assets in securities of non-U.S. issuers (including Canadian issuers) and may invest up to 30% of its total assets in restricted securities that are ineligible for resale under Rule 144A, all of which may be illiquid securities, primarily through direct investments, but will not invest in private companies. The fund will not invest more than 10% of its total assets in a single issuer or engage in short sales. As a regulated investment company, the fund may invest up to 25% of its total assets in MLPs. These investment restrictions described above apply at the time of purchase, and the fund will not be required to reduce a position due solely to market value fluctuations.
The fund writes (sells) out-of-the-money covered call options on companies that meet its investment thresholds, to seek to mitigate portfolio risk, increase current income and enhance longterm total return potential across economic cycles.
NDP seeks to utilize leverage when it perceives a net positive total return opportunity for stockholders. NDP targets a moderate amount of leverage in a range of 10% to 15% of total assets.
For more information about the fund please visit:
Tortoise Energy Independence Fund, Inc. (NYSE: NDP)